Things to Do
There is lots do see and do at Nutcote. Discover more about May Gibbs' life and work as an author and artist with a guided tour. Visit our café, gift shop and kids room and relax in the beautiful gardens.
Guided Tours
Nutcote has been restored as a museum reflecting May's house in Australia in the 1920s and 30s. Admission includes a guided tour of the house where you will learn all about May's life and work. Tours are generally at 11:30am, 12:30am, 1:30pm and 2:15pm and take approximately 30 minutes.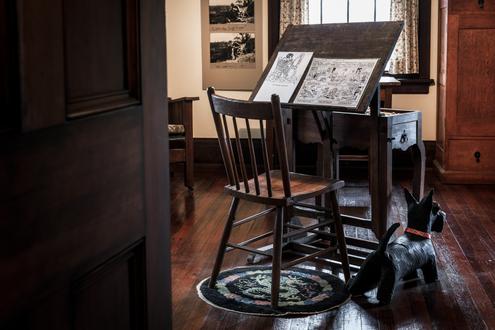 Shop
The Nutcote gift shop stocks a wide selection of May Gibbs branded books and products. We also stock Australian themed gifts from local businesses. All proceeds from the shop go back to support the museum. Visit the shop in person or shop online.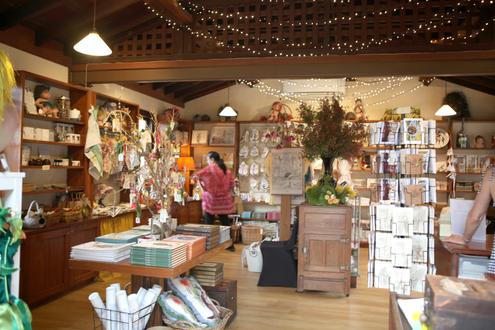 Café
Our Tearoom café is run by volunteers who bake scones, cakes and other treats. We offer a selection of hot and cold drinks and a seasonal menu that includes freshly made sandwiches and our famous scones with jam and cream. We also offer High Tea.
It is possible to visit the café without paying the entry fee if you do not want to access the house or gardens.
The café may not always be open, due to volunteer availability. Contact us to check.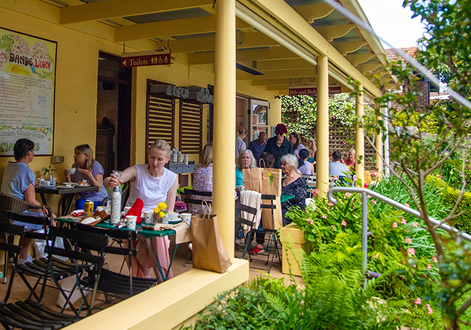 Kids
May Gibbs loved children and so do we. We have a special room for children with books, games, dress-ups, and colouring. Children also love exploring the gardens with its flowers and statues of May's characters hidden throughout. Sign up to our newsletter or follow us on socials to hear about special events for kids.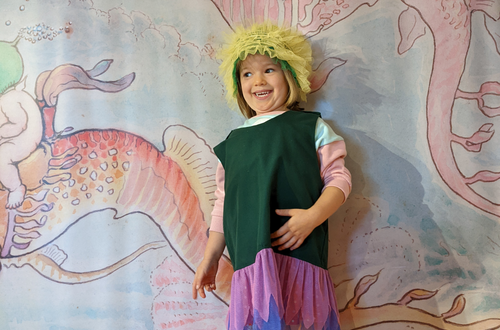 Gardens
The gardens at May Gibbs' Nutcote have been restored to reflect the English country garden that May planted. The delightful cottage garden features both native and exotic trees and shrubs with many annuals and perennials as well as statues of May's characters. The gardens are a magical place for children to explore and for relaxing and enjoying the harbour view.